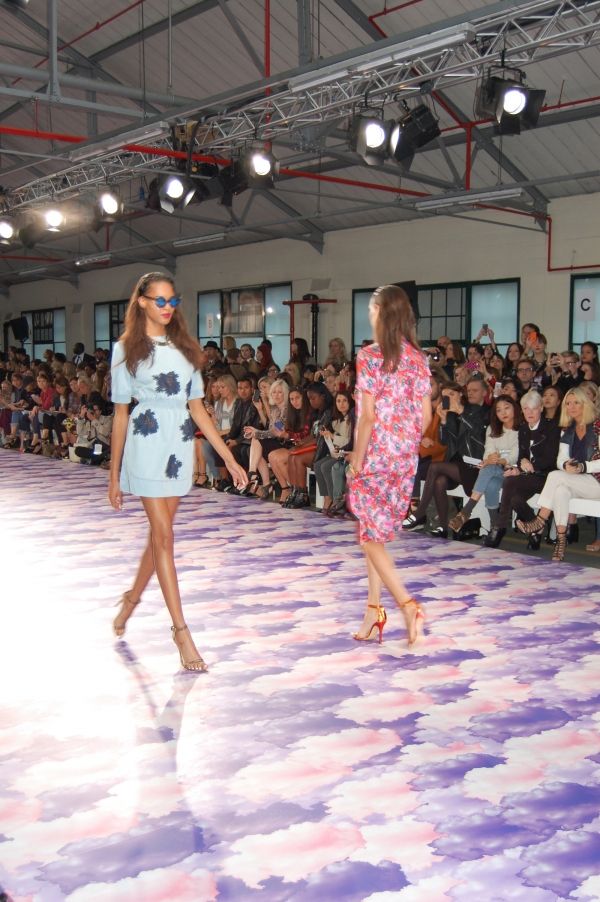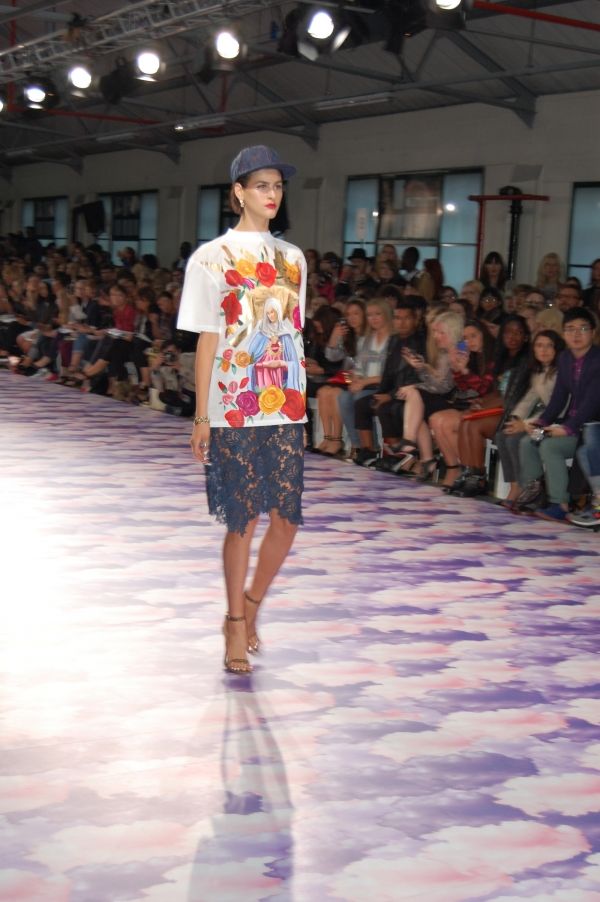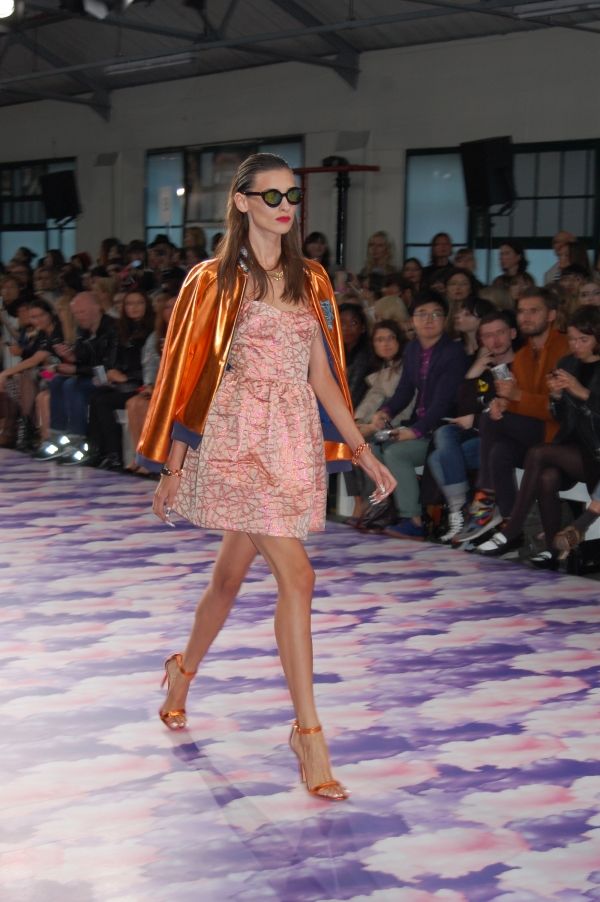 Every February and September I not so patiently wait for the House of Holland London Fashion Week collection, being my favourite design house in the world ever, it is an occasion I look forward to each season. Having worked at three House of Holland LFW's I knew what an exciting time show day was, but attending as a blogger was a whole new level of excitement.
We've all heard about the House of Holland ultra glam front row, and this year did not disapoint with the likes of Alexa, Pixie, Daisy, Grimmy and…HARRY FLAMING STYLES! Word was spreading like wild fire that Mr Styles was attending, so when he finally arrived, bedlam broke loose, myself included, talk about fan girling…
Anyway back to the show, an incredible collection influenced by Baz Luhrmann's Romeo & Juliet, think gun holsters, bullet holes, tattoo print hearts, the works. Candy floss shades contrasted with deep violets, coppers, tomato reds and navy's made up the palette for the collection in a variety of prints from gingham checks, crocodile skin & tattoos on denim.
Accessories included, harnesses, baseball caps, killer strappy heels, shirts tied around the waist and of course, the very now, jacket over the shoulder number.
To conclude, this collection has seen House of Holland rise again, admittedly since the incredible Crochet and Bingo ball prints of Fall 2011 HoH, in my eyes have struggled to trump, however with Home Girls, they may well have done just that!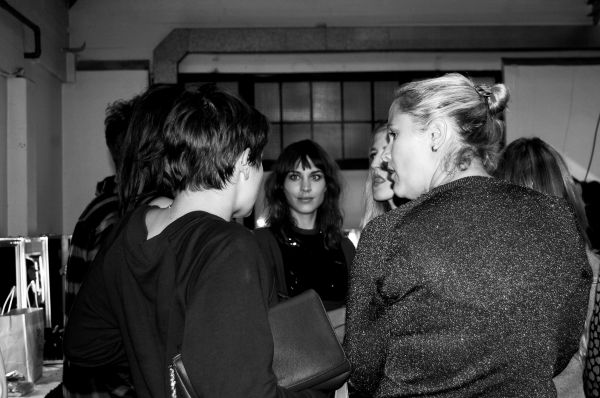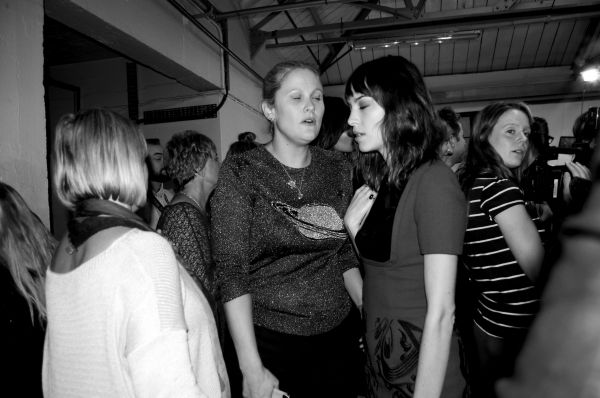 And to conclude, some backstage shots of the ever beautiful and timeless Alexa Chung, girl crush has intensified, and the insanely hot Harry Styles…and breathe!