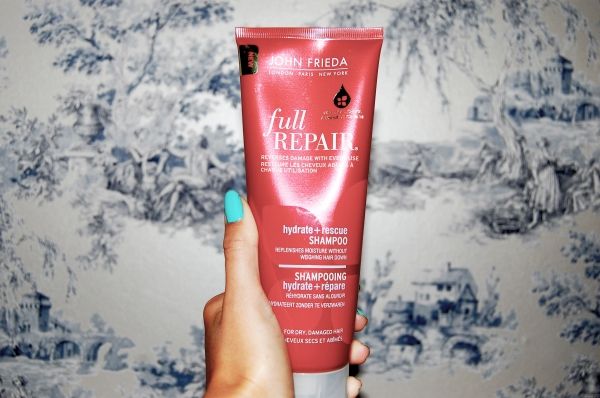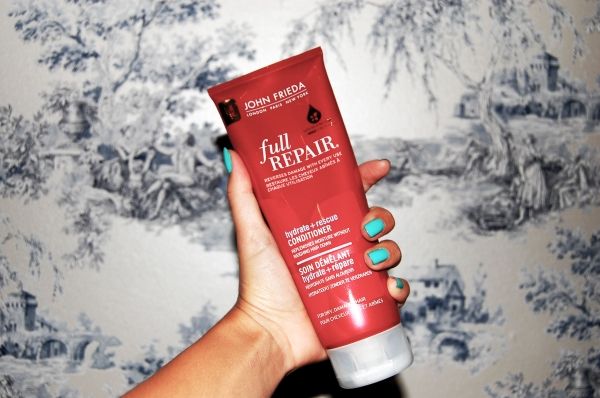 I don't know about you but every year after a holiday full of sun, sea and sand my hair is in a bit of a state. And this year was no exception, proven through a number of outfit posts that just didn't make the cut as my hair was running wild that day, hmph!
But alas my hair problems are all a distant nightmare thanks to the latest range of hair products by John Frieda.
John Frieda's Full Repair hair range aims to "Hydrate & Repair" or "Strengthen & Restore" I went for the Hydrate & Repair package as my hair was anything but hydrated after 10 days of sun damage.
I honestly can't recommend this package by John Frieda enough if you, like me struggle with dry hair, after just one weeks use (washing my hair every other day) it is like a different head of hair, completely nourished and full bodied and quite frankly i'm loving it.
Finishing off the shampoo & conditioning routine I then added the John Frieda Frizz-Ease serum, a serum that is used when your hair is "dripping wet", not something I have used before but as a threesome this package really has helped to bring my sun damaged hair back to life, Thank you Mr Frieda, thank you.
x M