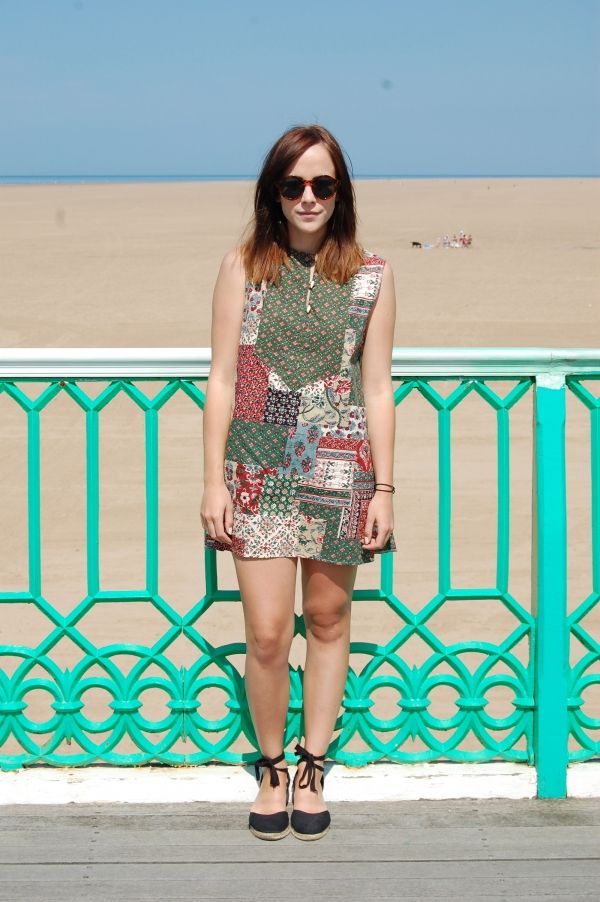 Dress- Cow
Espadrilles- Primark
Sunglasses- H&M
A bit of a pointless post really because, if you like my dress, you won't be able to get your hands on it as it's vintage…SARRY!
There's nothing more annoying to me than seeing something I like and not being able to add it to my wardrobe due to the fact it's a one off vintage piece, grrrgh, so if you like my dress then please accept my sincere apologies.
A patchwork of florals, ditsy prints and checks, it is my little girl dress, light weight and shapeless it's a rather perfect summer piece. Teamed with my old faithful espadrilles which come out year after year and some tortoise shell specks and you've got yourself a fun & easy summer look, perfect for a day out at the beach like mine.
What do you think?
x M