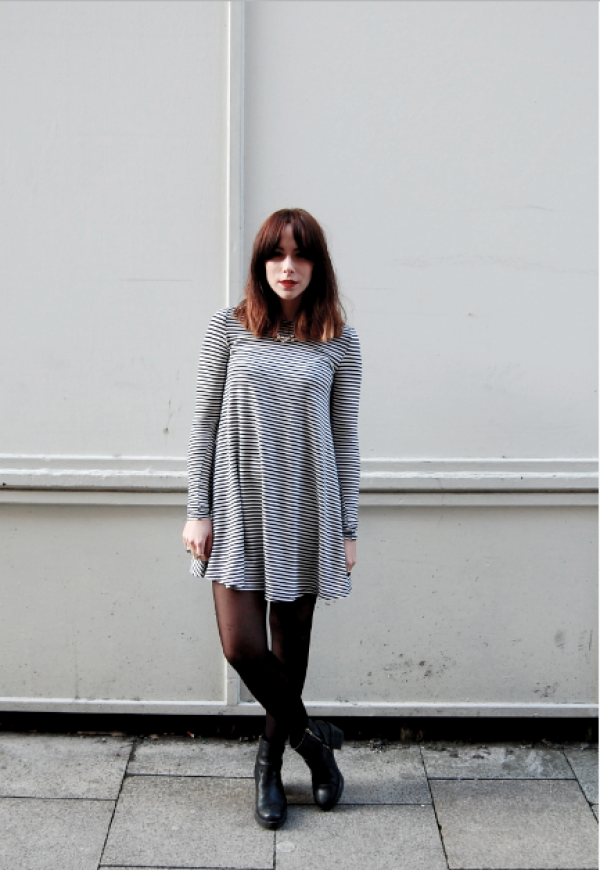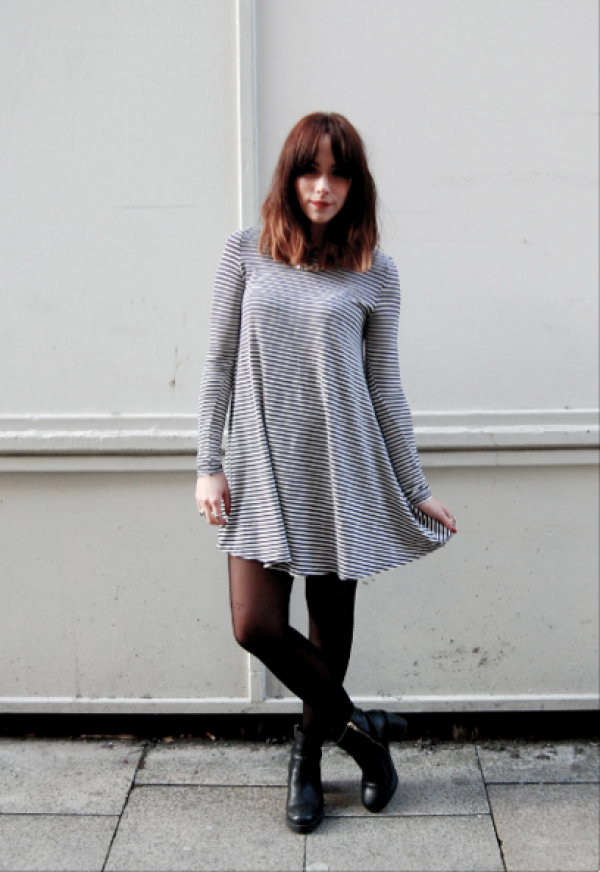 I don't know about you, but I am sick to death of wearing tights! SICK OF IT! it's May for gods sake I should be getting my pins out and loving it, but instead i'm wearing tights, boots AND a coat (removed for image purposes of course)
But anyway enough about my 60 denier nightmare and more about this amazing striped swing dress from Glamorous.
The lovely ladies at Glamorous sent over this beauty after I spotted one of them rocking it at the Glamorous Girls Night Out event last week! I am a sucker for a stripe and teamed with a gold chain and a red lip it is perfect for a day out shopping, working or checking out brand events like the South Beach one I attended last night, post to follow shortly.
I can really see this dress being a summer staple of mine, i've even got my eye on the same dress with a checkered print, so ideal for the summer, that is if we ever get one…
you likey?
x M