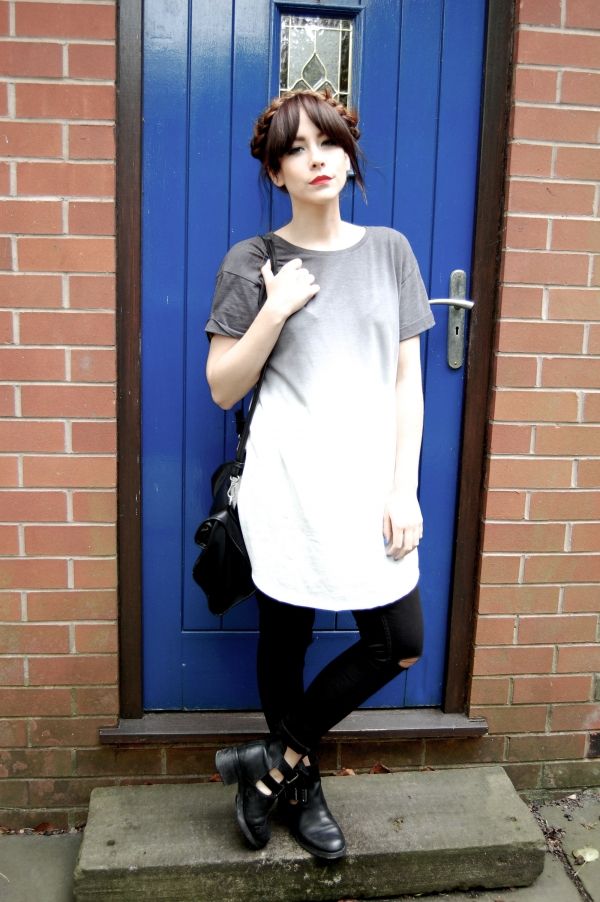 Ombre Tshirt- Topshop (instore not online)
Jeans- Topshop
Boots- Topshop (similar here)
Bag- Zara
So whilst we had a wee bit of sunshine in Manchester over the weekend, it wasn't quite enough to get my legs out so I played it safe with a simple tshirt and ripped jeans combo. How nice is this ombre tshirt? From topshop I thought it would be the perfect little number to go over bikini's on holiday, with its long length and lightweight material, I wasn't wrong.
These ripped Jamie jeans are fast becoming a favourite item of mine, the best fitting jeans i've ever come across and with a slight high waist, they are a clear winner!
And my beautiful beautiful bag from Zara, similar to the one in my wish list below it is rather spiffing!
What do you think?
x M