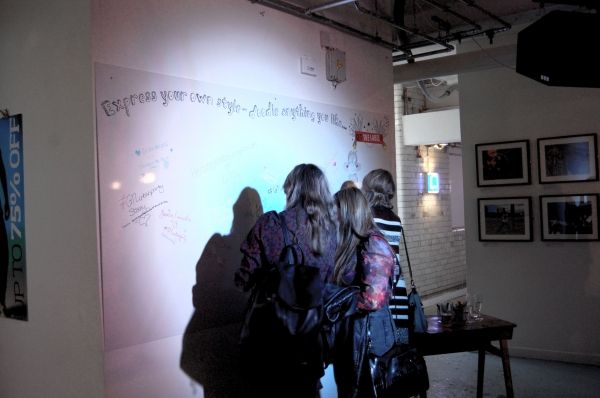 As I mentioned in the previous post, on Thursday I was invited to the Get The Label Urban Party! It was a great night with a great collection of branded goodies from Glamorous to Vero Moda, Nike & Converse.
We were kindly asked to select three of our favourite items from the collection, to style up models, to create a "vlog" and mill about the collection whilst chatting to other bloggers. The A/W collection is a gooden so make sure you check it out!
It was such a good atmosphere and I finally got to meet some lovely Northern Bloggers, so thank you very much Get the Label for such a great night!