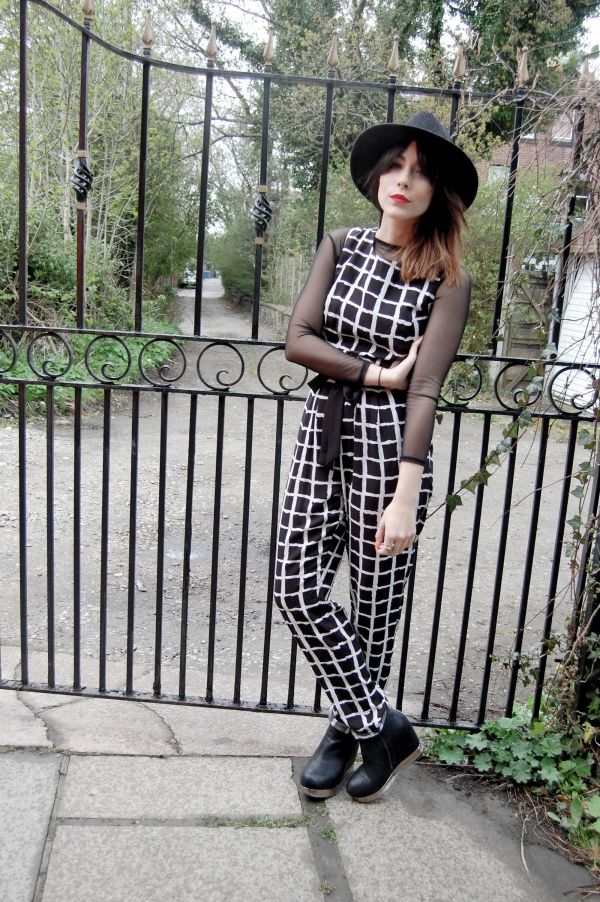 Yes, I know, I did it, I posted a wish list on Tuesday and by Thursday it was mine!!!!
I just couldn't resist it, monochrome CHECK, jumpsuit CHECK, checks, erm CHECK; 3 of my favourite thangs right now and perfect for summer.
I still haven't quite gotten over the fact it's by Dorothy Perkins, its so high fashion and great quality and for a such a brilliant price.
I think it looks great teamed with this faaabulous mesh top from Bank and my favourite Jeffrey Campbell "Alexa" wedges, oh and of course a fedora. This is what I wore to the Glamorous & Style etc Girls night out last night, it was such a brilliant night a post will follow shortly 🙂
What do you think ladies?
x M