So today is yet again another cold cold day, boohoo. And due to this i've been dressing some what manly lately, throwing on a pair of trusty jeans and an oversized jumper, teamed with either trainers, yes trainers, or my loafers…boring!
Enough, I said, you are a girl Megan, and out came the pinafore.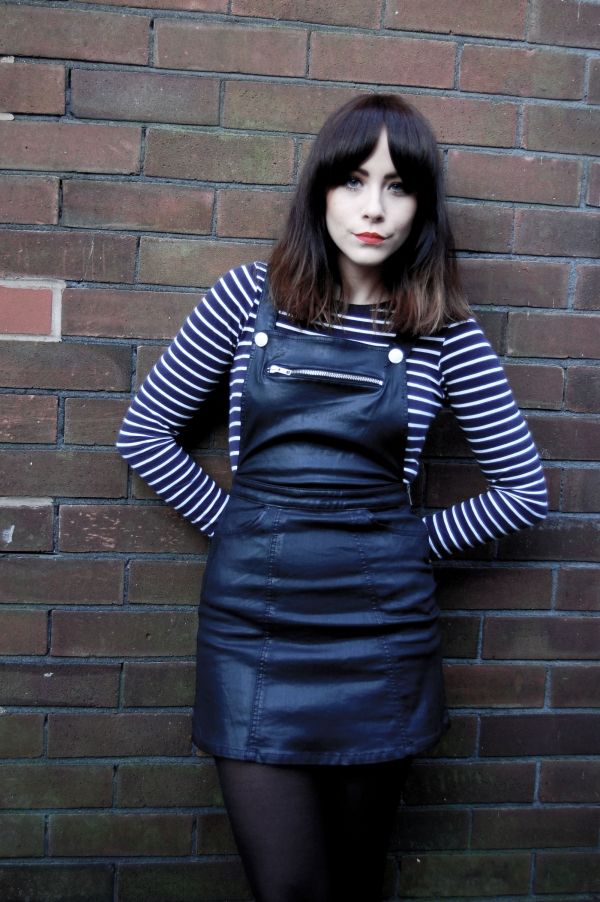 And here we have it, me as a girl. I bought this pinafore for a recent trip to Prague with my boyfriend, unfortunately it was waaaay too cold to even wear it and since i've returned it has been the exact same situation here hmph.
I really love this pinafore from Miss Selfridge, its a coated denim creating a leather effect but with the usual stretch of denim, WIN! Teamed with a basic striped number and a THICK pair of tights and I have returned to girl world once again, hurrah!
x M