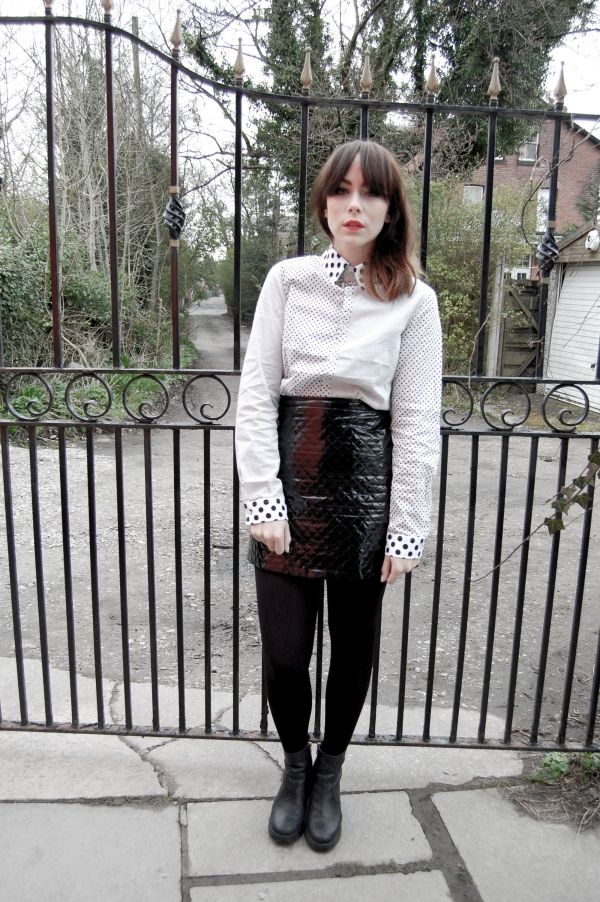 Good Evening, how are we all today? Did any of you watch Broadchurch last night?
I
don't know about you, as some people on twitter were unimpressed with
the ending but I for one was not. I just didn't see it coming, so it had
major shock factor for me!
Anyway, so this is what I wore today, my brand new shirt from Sheinside, which I looooove, it is in my usual monochromatic colour pallette and features not 1 but 3 variations of polka dot, winner!
Although I had to wait a very long time to receive it, along with a dress I ordered specifically for my friends 21st two weekends ago now, both of my items were worth the wait, I'm sure the dress will crop up on an outfit post soon.
This quilted PVC skirt from Topshop really is my go to piece. I bought it for my first day at Asos and it fast became a staple in my wardrobe. It is such a versatile piece, a great buy!
Whatcha reckon ladies?
x M
Also, apologies for my rather tired eyes, not quite sure whats with them.
And one other thing, check out this rather smashing website for some designer specs here, I've seen about 10 pairs I want, weeep weeep!