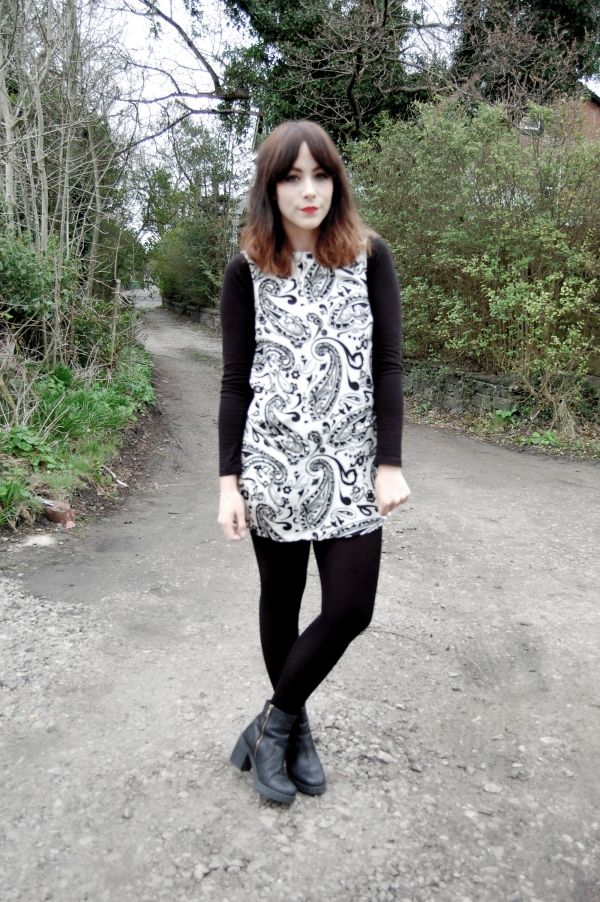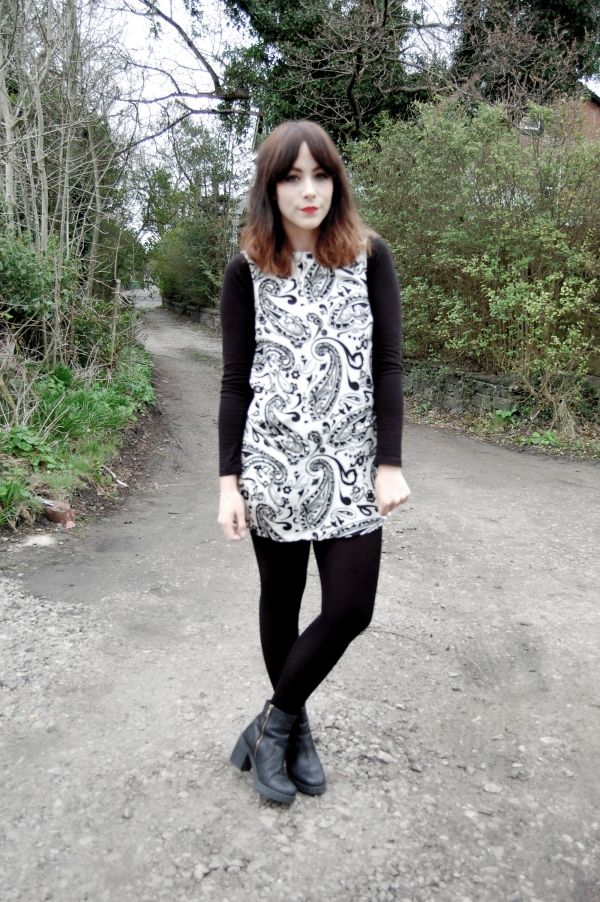 Black Tee- Primark
Silk Paisley Dress- Topshop Boutique, Last Summer 🙁
Boots- Topshop
For some rather strange reason, I am slightly out of focus in these shots it would seem, only slightly but it's quite odd all the same.
Anyhooo, heres me looking really different in black and white for a change…oh wait. Apologies all I seem to wear recently is black with a touch of white here and there, terribly boring I must say, so I promise the next one will be full of colour and fill you with dreams of summer.
Speaking of summer, I am not at all happy with the lack of it in Manchester right now. All i've seen today is tweets and instagram shots from you London lot lapping up the sunshine, not fair okay!
Legs, one day soon you will get some air, I promise.
x M
I would also like to say thank you to all my new followers 🙂 I'm really glad you like my blog enough to follow me on both GFC and bloglovin…BABES!