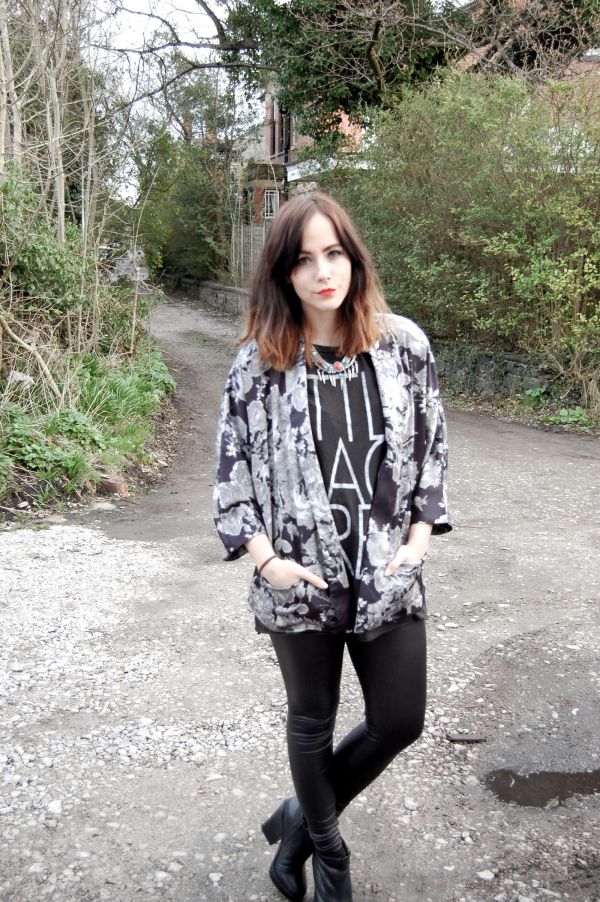 Once again I have returned to my ole faithful, monochrome. Apologies, but I just love this oriental silk kimono style blazer, the cut and the way it falls makes it feel rather luxurious and high end, when in fact it was a mere £15 from Forever 21!!
Teamed with the usual wet look leggings by Topshop and a top from Urban Outfitters a millions years ago which had been demoted to the pyjama drawer, so it was nice to give it a new lease of life, even if it was for one day.
And my necklace, ahh my beautiful beautiful necklace, from George at Asda of all places, how snazzy is it?
Whatcha reckon ladies?
x M