Hello All, can't believe the weekend is over once again, how depressing, but what a lovely sunny weekend it was. What did you get up to?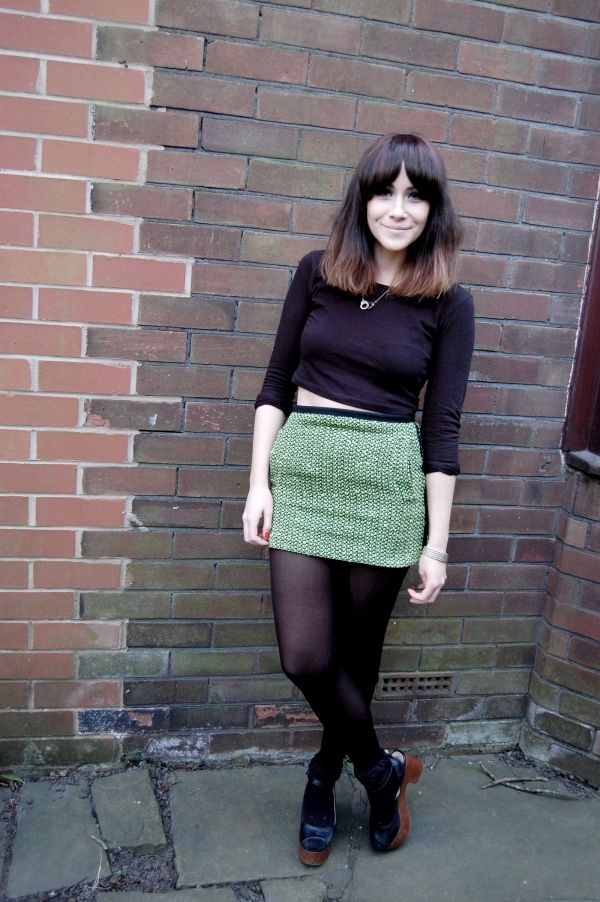 Crop Top- Primark similar here
Boucle Skirt- Topshop
Handcuff Necklace- Accesorize similar here
Leather & Wooden Shoes- Kurt Geiger via Tk Maxx
So as it was quite a last minute thing, I was in the usual girlie panic mode about what to wear, but for the first time in what must be forever, the first outfit I flung on, was fine and dandy. A simple black crop from Primark, teamed with this lovely boucle skirt from Topshop, green isn't really a colour I think i've actually ever worn, but as it's entwined with black thread it softened the blow a tad, in an A line silhouette and in boucle, it is right up my street, we know how much I love a boucle number (see here)
These Kurt Geiger leather and wooden shoes are the bargain of the year for me, £30 from TK Maxx, and they are my idel height and style, double whammy!
What do you reckon?
x M