Hello you lovely lot, how are you all? Did you have a good weekend? Mine was a lovely long weekend spent in West Yorkshire at my boyfriends house.
We were attending a 21st on Saturday night and in usual Megan style I
had a wardrobe melt down 2 days before, deciding that both looks (I bought 2
outfits to avoid this) either made me resemble that of a whale or were far too boobie for my usual taste. So it was back to the
drawing board and scouring the high street to find the perfect yet cheap
look.
And here it is, not the most exciting of looks but I was happy with it and it was a complete bargain.
As
the theme of the party was Black and White, I picked up these geometric
cigarette trousers from Forever 21 (granted they do have a touch of blue in but I was desperate OK!) for a mere £14, bargain, and they fit like a glove, double whammy!
Teamed
with a simple off the shoulder black top from Asos and my new pair of
pointed court shoes from River Island, I felt that I was on to a winner.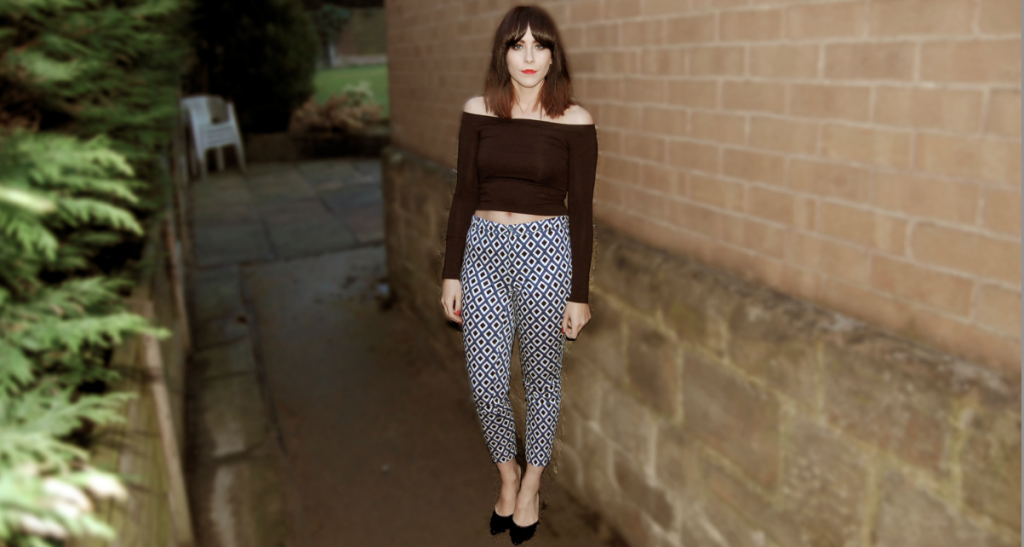 What do you think?
Also I hit 100 followers on Friday, the day it was announced that GFC was closing down, just my luck haha! So i'd really appreciate it if those of you who enjoy reading my blog could follow me on blog lovin 🙂 i've transferred all the blogs I follow on GFC over to bloglovin so I don't miss a thing of what your all up to!
x M
PS apologies for the poor shots, my boyfriend isn't quite as nifty with a camera as he'd have us all believe 🙂